CAMPUS LIFE
STUDENT LIFE AND LEARNING
Students can obtain basic scholastic achievement step by step. Anxiety will change to confidence. We teach each student sincerely.
ACADEMIC SUPPORT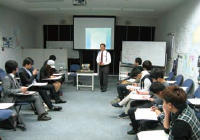 Japanese Language Program
Japanese language classes offer help with writing essays and giving speeches in various subjects. These classes will help to improve the ability to express yourself in Japanese. Sanyo-Onoda City also has a Japanese language school which runs free classes every week.
---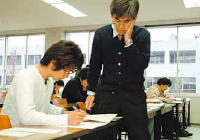 Smaller Classes to Cater
to Different Levels of Students
This system gives students firm foundations in different skills. The system is for all first-year students studying mathematics, physics and English.
---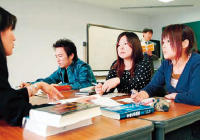 Student Support Class
This center helps students with any academic problems. Young teachers help those students at this center.
---
DORMITORY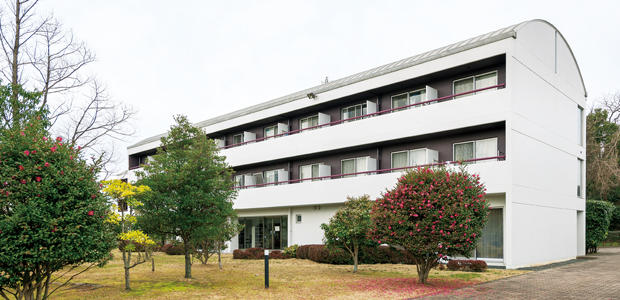 The dormitory is occupied by both Japanese and international students. Residing together in one building helps foster a cosmopolitan mindset among all students. The dormitory contains single rooms.
PERSONAL SUPPORT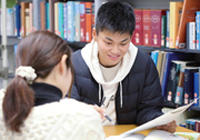 Student Peer Support
Support and consultation are given by a peer support group. Each international student is supported by fellow (Japanese) senior students, and this system provides an environment conducive to study.
---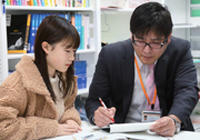 Tutorial System
Each student will be overseen by an individual tutor who will monitor the progress and attendance of each student. The tutor will offer one-to-one guidance throughout the course. This will also include advice, consultations, counseling on future plans as well as discussing any problems that the student may have in completing the course.
---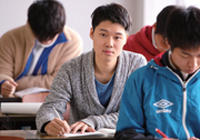 Portfolio Plan
Each student must complete a portfo­lio of work. This will help to improve the learning and understanding process as well as to ensure students that they take responsibility for their own learning. The portfolio will be closely monitored by the tutor.
---
LIFESTYLE SUPPORT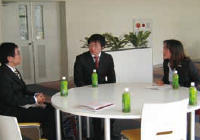 Introduction to Part-time Work
The university supports students in finding work within and outside the univer­sity. So the paid work will not interrupt students' studies, the university recommends part-time work that brings students social lives in Japan.
---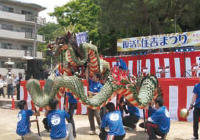 Various Cultural Exchanges
Regular cultural events allow students to mix with teachers. The motto of the university is to create warm and friendly classes for students away from home. By taking part in these events, students can find lasting relationships with fellow students.